Rock 'n' Roll Santa Parade
Howick Santa Parade
---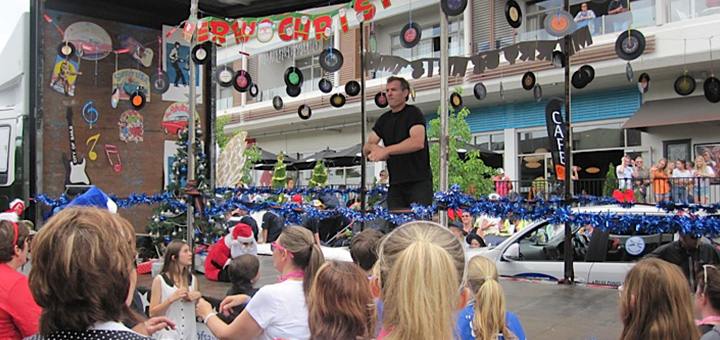 [dropcap]A[/dropcap]ccording to the Mayor of Auckland, City of Sails Rock'n'Roll has become an institution to the Howick Santa Parade; or did he say we should be in an institution? Whatever he announced over the PA system did not matter as City of Sails Hand Jived their way down Picton Street and brought Christmas cheer to Howick.
Thank you to the dedicated team who arrived early to assemble the float and apply the intricate decorations. Assembly of the float went smoothly with plenty of time to spare before the parade.
The crowd always seem to enjoy our floats and this year was no different. Many crowd members bopped and hand jived along to the music projected from our santa parade float.
We were down Picton Street in a flash and were disassembling the float before we knew it. Junior and Senior Club Members were well represented and all agreed it was a fun day for all.