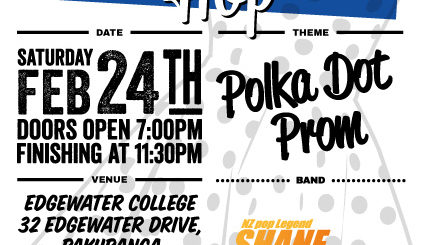 City Of Sails 30th Birthday Hop Theme: Polka Dot Prom Date: 24 February 2018 Band: Shane and the Shazam band Venue: Edgewater College Time: Doors open from 7pm – Finishing 11.30pm
Junior Nationals 2018 City of Sails are excited to announce the Junior Nationals 2018, taking place Friday 30 March to Sunday 1 April, 2018. The Venue The competition will take place at Somerville Intermediate...
Senior Nationals 2010 – Top Team For those keen to compete in Rock 'n' Roll dancing at a national level this might serve as inspiration. The video shows the City of Sails Top Team...
City of Sails Birthday Hop 2014 What better way to celebrate Birthday Hop 2014 than to rock out to Che Orton and his band. Che Orton and his band played all the right tunes...